A family-friendly series of contemporary dance works for the young and old alike, perfect whether it is your first or nth contemporary dance experience.
Photo by Poey YT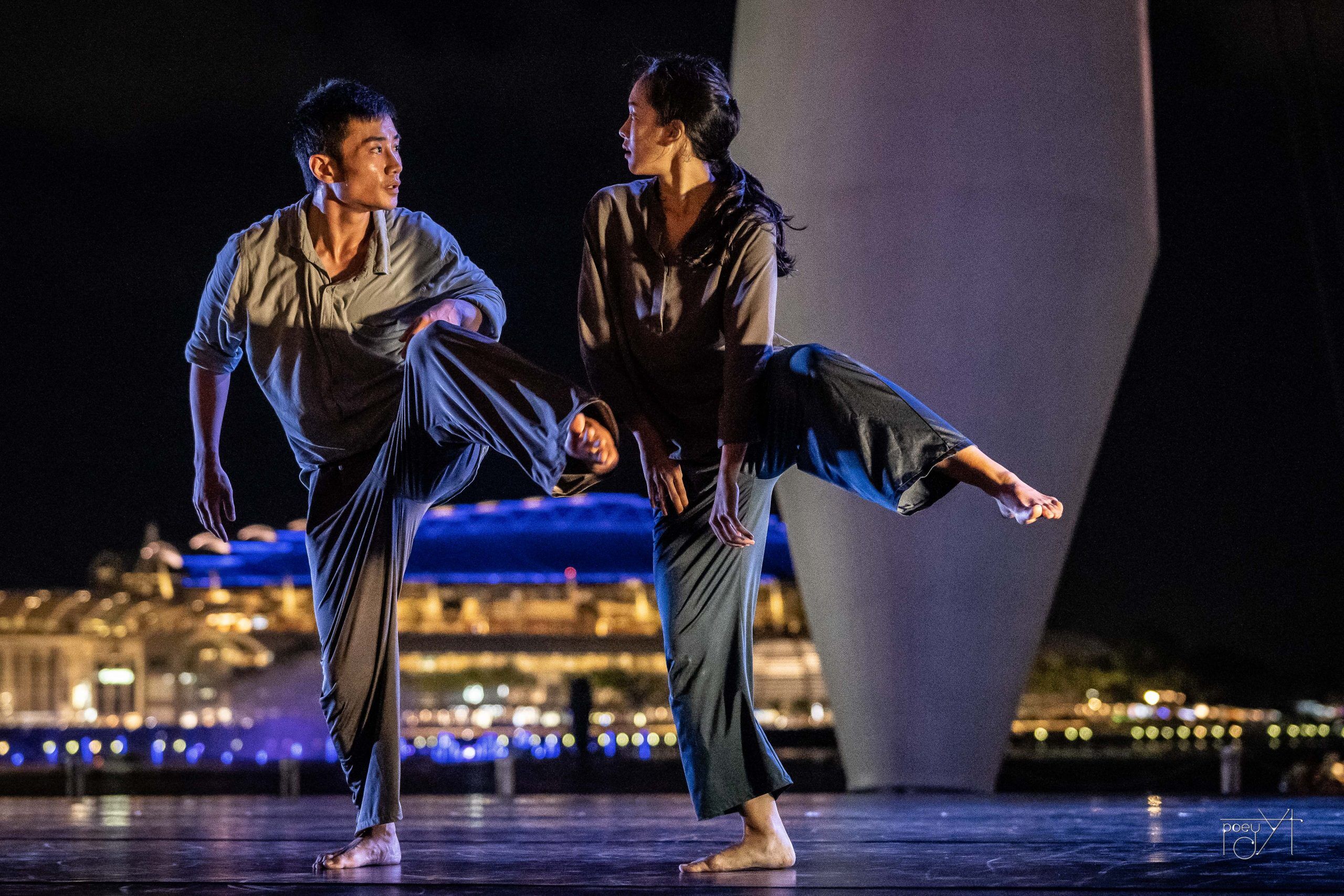 Dates
9—11 June
6:30pm and 8pm
Format
Live, In-venue
Esplanade Outdoor Theatre
Estimated duration
45 minutes (no intermission)

Accessibility Notes:
This programme is guided by an emcee and a Singapore Sign language (SgSL) interpreter. Live audio description will also accompany the third segment of the programme. This venue is wheelchair-accessible. For audiences who may require support to access the venue, please get in touch with us at
festival@the-dancecompany.com. For more information on accessibility, please contact our accessibility partner Access Path Productions at hello@accesspathproductions.com.
Let the thrill of movement wash over you against the night lights of the city! Catch the lithe dancers of The Human Expression's Second Company at the Esplanade Outdoor Theatre as they bring you bite-sized excerpts of contemporary dance works that paint a playful yet poignant portrait of our human psyche.
Japanese choreographer Mikiko Kawamura's Gear, first choreographed and presented at the 6th edition of the Festival, makes an energetic return with an all-new cast. Unique individual rhythms form a complex, yet cohesive collective, creating a pulsating score that perhaps mirrors our societal bustle.
Also back at the Festival is Playing Stone by South Korean choreographer Ji Kyungmin, first created and performed at the 10th edition of the Festival. Drawing from the humble yet resilient stone, the familiar cast embrace the awkward, the unnatural, and the uneven in a metaphor of persistence against all odds.
Festival Director Kuik Swee Boon's As It Fades, first commissioned and premiered in 2011, brings the evening to a whole with an urgent yearn for reconnection with the fading past. Against a stirring score by local musician Bani Haykal, the stage becomes an emotionally-charged landscape of generational memories and heritage lost, fragmented, and incomplete. This restaging includes a live audio description so that blind or visually-impaired audiences may also experience contemporary dance; first-time audiences may also find spoken word helpful in anchoring their experience of the work.
Got a question?
Get in touch with us.